In the gorgeous desert setting of Arizona, Dez Ferrel of Nessy's Customs hosted her first annual All-Star Extravaganza; a weekend seminar for ladies from all disciplines of the automotive industry.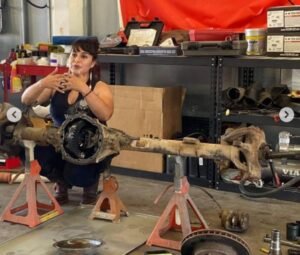 I was overly excited to attend and host a quick intro to differentials and front suspension class. We were small in attendance because of national COVID constraints, but we jam-packed that full weekend with lots of clinics and lots of laughs, memories, and stories.
Each one of the ladies in attendance held jobs in different disciplines in the auto industry from Service Writing to Paint and Prep Work to Diesel Technicians. I learned to cut and buff, paint, ombre, and layer metal flake paint. I also learned that I was not alone in the auto world and that while we may be a few in the shop and spread out nationwide, the friendships I made this weekend would be lifelong.
Thank you to Dez Ferrel and her sponsors for an unforgettable weekend.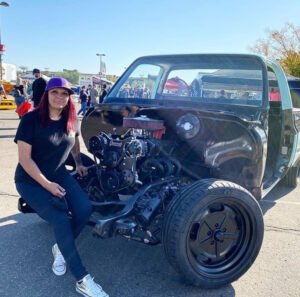 Dez Ferrel is the owner of Nessy's Customs and can be found on several episodes of BITCHIN BOOTCAMP*on MOTORTREND. When she's not on TV, she's a body technician and custom painter at her shop. When she can, she hosts clinics and intros to custom paint and bodywork and is an advocate for women in the automotive industry.